Greece Coastal Conservation Global Citizens
Explore the beauty and culture of Greece as groups work to support coastal conservation projects.
Greece Coastal Conservation Global Citizens
Explore the beauty and culture of Greece as groups work to support coastal conservation projects.
Our Impact
Location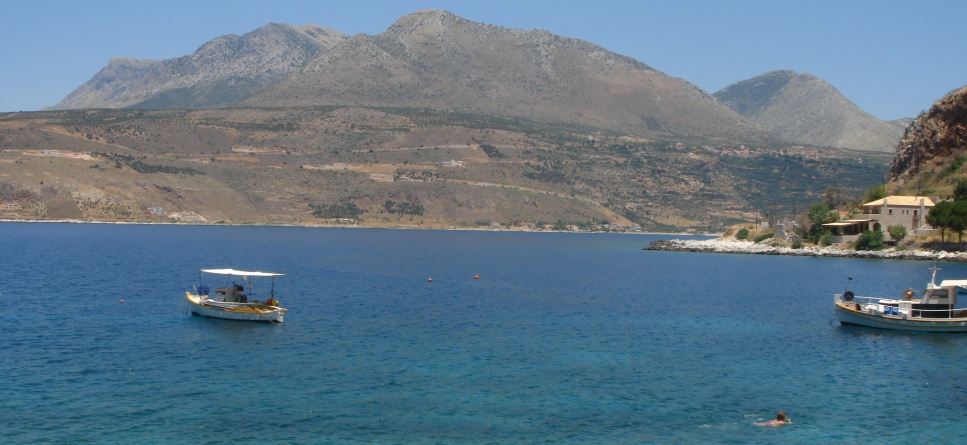 Volunteer in Giannitsochori
Program Information
Program Snapshot
Join GVI and discover Greece, a country with diverse landscapes and ancient history. From exotic islands and white beaches to snow-capped mountains, Greece has it all. Travel with your teammates to a small traditional village named Giannitsochori, on the southern coast of Greece. This village is a known beach resort with amazing historical ruins close by. Your project will involve conserving endangered loggerhead turtles that nest along the white sandy beaches. The program will be a combination of exploring the culture, politics, and history of Greece whilst also completing volunteer work, interacting with local community members, and participating in adventure and cultural activities. Free time and optional excursions will be built into the schedule, depending on the school's wishes.
Overview
There will be three components to this trip which will include adventure, project work and immersion in the culture whilst having fun exploring Greece. The project component is based in Giannitsochori, a small, traditional village, where students will live and work to conserve and protect one of the most important loggerhead turtle nesting areas in Greece.
The team will record nesting activity by conducting daily morning and night surveys (depending on nesting activity) and protect turtle nests against predation by mammals and inundation by seawater. The team will also provide important conservation information to overseas visitors and the local community.
The adventure components available include a 4 day hike summiting Mount Olympus, participating in a hike and white water rafting combination or take part in a 4 day sea kayaking adventure. All of these options comply with the requirements for the International Awards Residential and Adventurous journey components.GVI has successfully been operating ethical and responsible programs in Greece since 2012.
This program has been specially designed for school groups. Throughout this program, students will have 24/7 supervision, training, and world-class leaders in the field who have been chosen for their mix of relevant experience and ability to mentor and inspire young adults.
It's not all hard work, as there will also be time to enjoy some cultural activities in the surrounding areas, a beautiful and historic region of Greece known for its mythological history of heroes and their quests.
*This overview is an example of the activities and project work that students might get involved in on this program. More specific details of the program are finalised several months before each start date and can be discussed further with your GVI Programme Coordinator. The overview shown here has been followed by our staff and student groups in the past.
Program Details
Program Type:
Schools , University
Covid-19 Response
Health and Hygiene
For over 20 years, GVI has prioritised the health and safety of our staff, participants, partners and local community members. In response to the global COVID-19 pandemic, GVI has created the GVI health and hygiene team to put in place new standards of cleanliness, norms and behaviours that meet or exceed international recommendations to ensure the ongoing safety of GVI's participants, staff and communities around the world. Internationally recommended practices, such as advice from the World Health Organization (WHO), the Centers for Disease Control and Prevention, and the governments Australia, UK and US, continue to be monitored and the standards are likely to change if and when international advice changes.
The work GVI is contributing to across the globe remains important and the following measures allow our participants to continue to join GVI's programs and continue impacting positively on their world and the communities we work with. The following changes to our existing protocols have been made by the GVI health and hygiene team to strengthen our health and hygiene protocols and ensure that international standard safeguards are in place to protect our participants, staff and host communities.
Download our Travel Smart Checklist
Essential information you need to travel safely during the COVID-19
pandemic – including destination ratings, flight bookings, and tests.
What's It like?

If you'd like to find out what the experience of joining a GVI project is really like, simply contact us and we'll put you in touch with one of our many Alumni.
We'll try to match you to an Alum based on your location, nationality, age, stage of academic career, gender, and program interests. This allows you to gain insights into the experience that is most relevant to you.
Depending on your location you might be able to speak to an Alum over the phone or online, or meet up with them face-to-face at a coffee shop nearby. We also run a series of small events around the world where you can speak to GVI Alumni, Ambassadors and staff members.
Live Updates
Follow GVI Giannitsochori's Facebook page for live updates straight from the field. Get an idea of the types of projects you might be involved in, meet our staff and participants, experience life on this GVI base, hear about free time activities, and learn about the local culture and environment.
Your Impact
All of our programs have short, mid and long-term objectives that fit with the United Nations Sustainable Development Goals or UN SDGs. This enables us to report on our collaborative impact across the world in a streamlined manner, measuring which UN SDGs we are making a substantial contribution to. Furthermore, this will help our local partners and communities measure and visualise their contribution to the UN SDGs.
Prior to your arrival on base, you will be educated about the history of the UN SDGs. Then, once on base you'll learn about the specific goals of your location, the long-, mid- and short-term objectives, and also clarification of how your personal, shorter-term involvement contributes to these goals on a global level.
Our aim is to educate you on local and global issues, so that you continue to act as active global citizens after your program, helping to fulfil our mission of building a global network of people united by their passion to make a difference.
GVI's programs in Giannitsochori work in collaboration with a local Greek organisation that has been conducting research in this area since 1983. This makes it one of the oldest conservation projects in the Mediterranean, and an important partner of ours.
We work to safeguard the sea turtles and their breeding sites on the coast of Greece. This is done by protecting nests, monitoring turtle activity, collecting data and excavating nests. During these activities, you get the opportunity to share your knowledge and passion to help develop the awareness of sea turtles with international tourists and in the local community.
This allows us to offer support to our local partner, assist in the conservation of these endangered sea turtles, and to address many of the UN Sustainable Development Goals, such as #14 – Life Below Water, #15 – Life On Land, #17- Partnerships For Goals and #11 – Sustainable Cities And Communities.
Our Partners In Giannitsochori
Project Objectives
GVI Giannitsochori Long-term Objectives:  
1. Expand the monitoring area of nesting sea turtles in northern Kyparissia Bay (Neda and beyond).
2. Contribute to the efforts of our local partner to make Kyparissia Bay a marine protected area.
3. Reduce the amount of plastic pollution in the turtles nesting area.
4. Educate participants on environmentally sustainable practices and the importance and impact of climate change.
Our Ethics-ese
Below is a list of core ethics and best practices we believe are essential to the operation of high quality, ethical volunteer and sustainable development programs. We believe that all responsible volunteer and sustainable development operations should focus upon these principles. If you are considering volunteering, these are some of the key considerations you should question, to ensure that your time and money contributes towards positive change.
We want to constantly develop our own understanding of ethical best practice. In so doing, we aim to provide an exemplary industry standard for other education institutions, international development organisations, and social enterprises. Our Badge of Ethics stands for the drive to always do good, better. Find out more, click on the Badge below.
Our 10 Ethical Commitments
Locally Driven, Collaborative Projects
We aim to design all our projects in collaboration with local organizations and communities and ensure that they are locally driven.
Clear Objectives & Sustainable Outcomes
We aim to clearly define short-, mid-, and long-term objectives with sustainable outcomes for all our projects.
Impact Reporting
We aim to track, record, and publish the impact of each of our projects.
Working Against Dependency
We aim to build in-country capacity by assisting local organizations in becoming self-sustaining.
Responsible Exit Strategies
For each local organization we work with, we aim to have a plan in place for withdrawing support responsibly.
Clear Roles & Specialized Training
We aim to ensure that every participant is assigned a clear role and that they are fully trained and supported to carry out their work by specialized staff.
Respect for all
In all our actions we aim to respect the skills and efforts of all and seek to protect the rights, culture and dignity of everyone who engages with GVI.
Local Ownership
We work to ensure that credit for the results of any project, along with any data collected, research conducted, or Intellectual Property developed, remains the property of local organizations.
Transitioning from the Orphanage Model
We do not condone and aim to withdraw support of orphanages and residential care centers.
Child and Vulnerable adult policies
We will live by our Child Protection and Vulnerable Adult policies.
Continual Development
As an organization, GVI is committed to striving toward best practice, and to educating both our potential participants, our partners, and the world at large about them. Both the volunteering and sustainable development sectors are increasingly, and rightly, under scrutiny. Many recent local and global articles highlight poor practices and questionable ethics. GVI is widely recognized for striving to apply global best practice in the volunteering, education and sustainable development sectors throughout our operations by reputable organizations such as ChildSafe.
However, global best practice is always evolving and we dedicate both time and resources to engage with internationally respected experts and learn from the latest research to ensure our programs both fulfil their potential to create maximum positive impact, and minimise their potential to create unintentional negative impact. Along with and as part of the sustainable development and volunteering community, we are constantly learning and applying this learning to practice. We do not always get everything right, but we seek feedback from our community members, partners, participants and our staff, and react accordingly. We know are already doing a great job, and feedback we have received confirms this, but we aim to do even better and are continuously refining our operations to improve upon our already excellent reputation.
Example Itinerary 
Day 1-2: Say hello to Greece
Welcome to sunny Greece. After a long flight, it is time to catch up on some rest. Wake up to the sights, sounds of the capital, Athens. Vibrant and modern, Athens is also an ancient city; the birthplace of western civilization and home to some of the world's most important archaeological sites.
Day 3-7: Adventure component
Explore the Ionian Islands! On day one you will travel to Lefkada Island and spend the first night in a guesthouse in Nydri. A 4 day kayaking experience is to follow, swimming with dolphins and wild camping on secluded islands. The Ionian islands are famous for their pristine beaches of golden sand and turquoise waters. But there is so much more to these beautiful islands. They are graced with a stunning natural environment of lush green forests and seas teeming with wildlife. Endless olive groves, pine and fir forests are home to a wide diversity of flora and fauna in a mild and pleasant climate. Sea turtles, dolphins, rare birds and a variety of unique plants!
You will visit well-hidden sea caves of the area, swim in calm crystal blue waters and explore the seabed with snorkeling gear. This is the ultimate sea adventure.
Day 8-12: Service Learning and reflection
Get familiar with our Mediterranean beach research camp in Giannitsochori and complete some training that will get you ready for monitoring endangered loggerhead sea turtles. Exact roles and responsibilities will be discussed with the group and decided upon once you have arrived. You will be supporting the local community by participating in a variety of ongoing activities including beach cleans or helping with maintaining local turtle nesting sites.
Your typical day starts with you helping to protect sea turtle nests. In the afternoons, your team will clean plastic and other trash from the beach. In the evenings, you might assist with tagging mother sea turtles.
Day 13-14: Cultural immersion
It's now time to explore Greece and you may want to start by visiting the closest town, Kyparissia, then take a bus to Olympia, where the original Olympic games took place. The team can take part in a Greek cooking class, visit iconic monuments or decide to stay on the coast and relax on the beach.
Day 15-16: Travel home
Time to head back to Athens for your return trip. Cram everything back into your rucksack and set off for the airport. Check-in, sit back and reflect. You've just experienced something incredible. You'll be bursting with stories and cherished moments to share with your favourite people back home.
Parent Info
'If only every student could do this. It changes your life in all the right ways,' says Chris Heritage, parent of Luke Heritage, one of our teen volunteers who has participated on two GVI programs, one in Costa Rica and another in South Africa.
We are a parent-run organisation that is incredibly serious about health and safety, and increasing the impact, as well as the long-term career benefits of our programs. Our programs help young people develop the skills to select a career path that is personally fulfilling, and live a life aligned to the well-being of our planet and the global community.
Ken and Linda Jeffrey, whose son Sam volunteered with GVI in Thailand, talk about how the experience affected Sam. He also went on to volunteer with GVI again in South Africa. 'I know it sounds like a cliche but in a sense, he did go away as a boy and he came back as a young man. Both of us could recommend GVI without any hesitation to any other parent thinking about exploring an opportunity for their children to explore the world and to see different parts of it.'
Parent Info Pack
Download the Parent Pack and learn more about:
Our staff: All our projects are run by staff, selected, vetted, trained, and managed by our central office.
Health and safety: Our safety practices include a child and vulnerable adult protection policy and high participant ratios.
Staying in touch: See what's happening on base, by following a hub's dedicated Facebook page.
Free parent consultations: We would love to talk to you about exciting opportunities available for your child.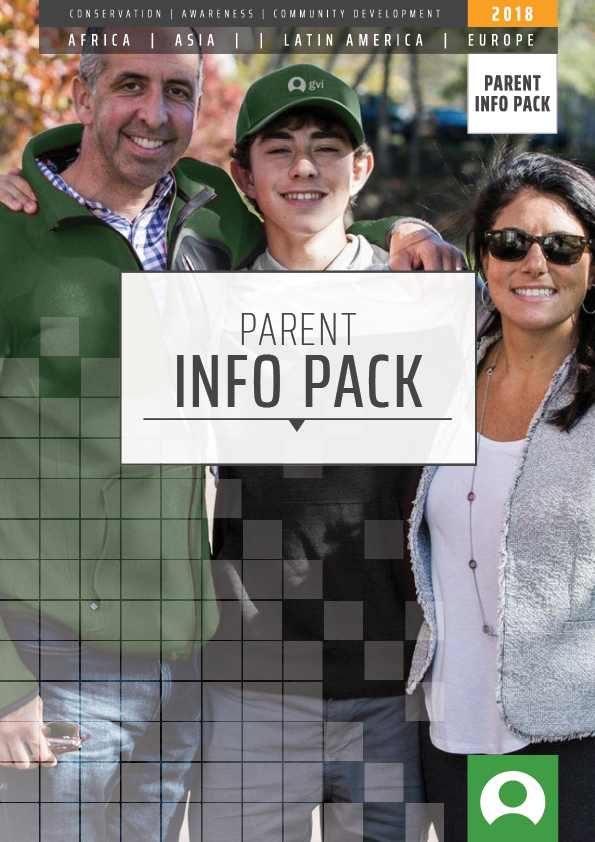 Support & Safety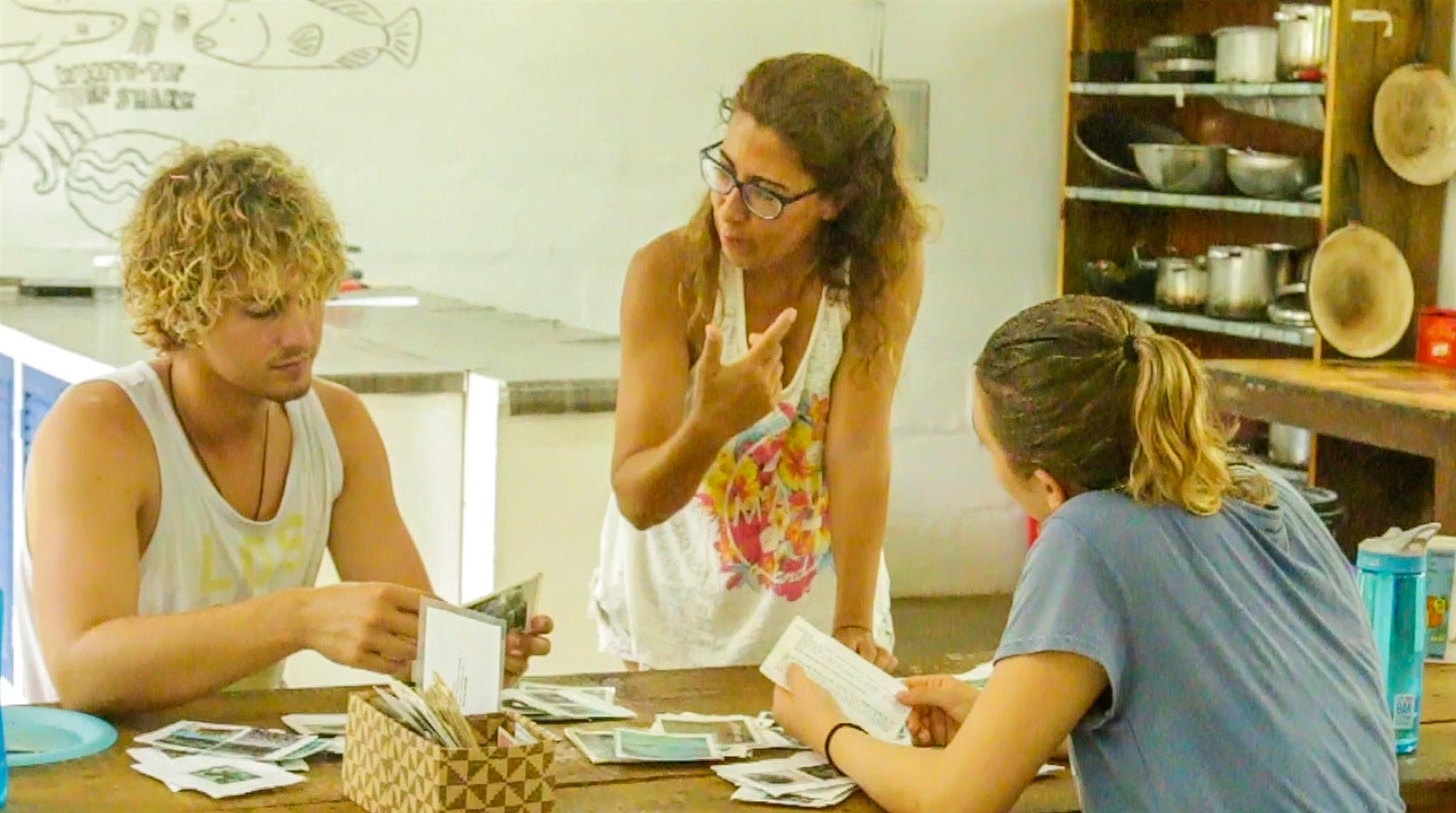 We won't sugarcoat it — traveling abroad is usually a complex process that carries an element of risk. But this is exactly why we're passionate about providing extensive support throughout the process as well as the highest safety standards during the in-country phase. We believe that volunteering abroad should not only be impactful, but an enjoyable experience that carries as little risk as possible. This is exactly how we've been able to maintain our reputation as the most highly respected volunteering organisations in the sector over the past two decades.
COVID-19 Safety
Enhanced cleaning and social-distancing measures are in place throughout each GVI program. Learn more.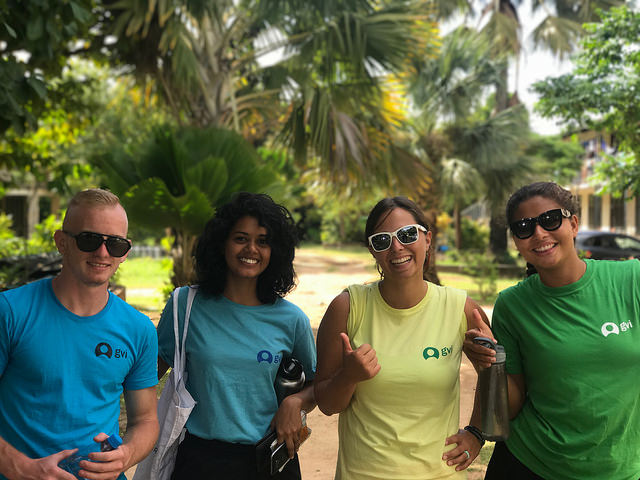 Support
Once a participant books, our support team will oversee their pre-departure journey. This helps to bridge the gap between program enrolment and arrival at one of our field bases. We will ensure that you are provided with all the necessary information required to apply for visas, background checks, and any other documentation.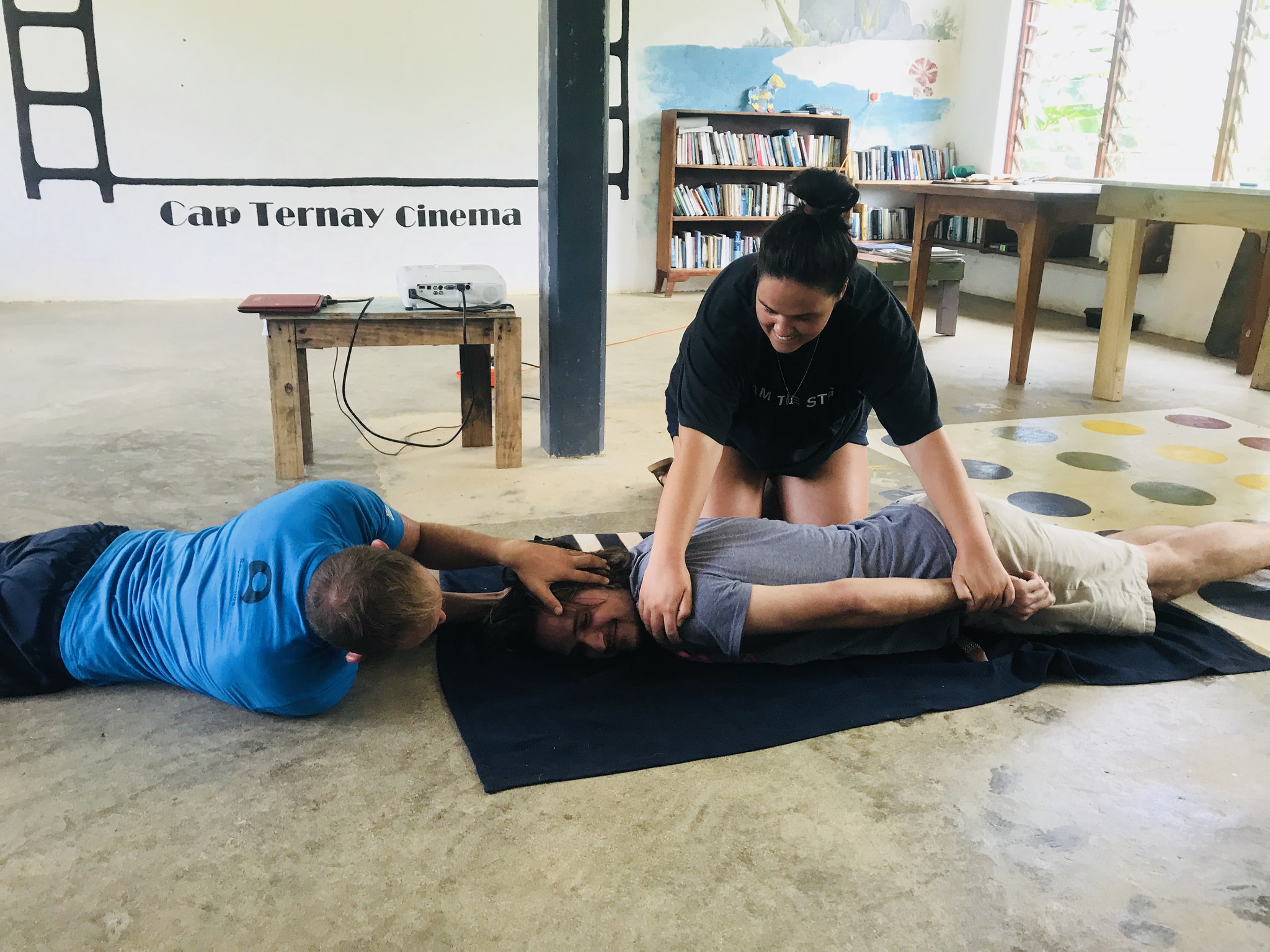 Safety
Once a participant books, our support team will oversee their pre-departure journey. This helps to bridge the gap between program enrolment and arrival at one of our field bases. We will ensure that you are provided with all the necessary information required to apply for visas, background checks, and any other documentation.
Download our Travel Smart Checklist
Essential information you need to travel safely during the COVID-19
pandemic – including destination ratings, flight bookings, and tests.
Health & Safety Case Studies
What's Included
A rest and relaxation activity/excursion
A dedicated trip co-ordinator
Access to local medical facilities
Comprehensive health and safety procedures (Emergency Action Plans and Risk Assessments)
Highly experienced and well qualified GVI field staff
In-country transport is arranged
Pre-departure information
Up-to-date safety and country information
Exclusions
Contact Us
GVI
7 The Space, Stibitz Road Westlake Business Park Westlake, 7945 Cape Town
Learning Provider Number (LPN): 10002692
Centre Number: 17067