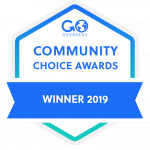 GVI runs hundreds of volunteer projects abroad aligned to critical global issues and we're always adding more. We offer volunteer work around the world in Africa, Asia, Australasia, Europe, as well as South America and Central America – every continent except Antarctica.
With numerous community development and conservation-focused volunteering projects to choose from, you're sure to find one that aligns perfectly with whichever nagging world problem that keeps you awake at night.
Our volunteer projects abroad allow our volunteers to contribute towards:
climate change research

plastic pollution prevention

wildlife conservation

marine conservation

environmental conservation

coastal conservation

island conservation

women's empowerment and gender equality

education and childhood development

global public health
We've done, and continue to do, a lot of work to ensure that we are able to provide volunteer projects that are highly ethical and impactful. Our operational commitment to always remaining on the leading edge of ethical best practices in our field has lead us to adopt progressive stances on orphanage volunteering, medical and veterinary volunteering, animal captivity and handling, and construction volunteering.
Each of our sustainable volunteer projects are aligned to the United Nations Sustainable Development Goals (UN SDGs). In keeping with current academic thinking in international development, the specific projects all our volunteers work on take their lead from local organisations. This allows us to guarantee our participants, even those on short-term one week or two week volunteering projects, that they are making a long-term contribution.
While our volunteer projects aren't officially accredited, many of our alumni have applied for and received academic credit after completing one of them. Students who are more serious about improving their employability in the international development sector are encouraged to apply for our international internship programs. These feature qualifications, professional skills development training, and work experience, in addition to those already offered to participants on a GVI volunteer project.
To find your perfect volunteering opportunity, browse our international volunteer projects listed below. If you need help choosing just one, feel free to set up a call with one of our enrolment managers for a quick chat.
Our global volunteer projects
Why choose a voluntary project overseas rather than a local volunteer project near you? An international volunteer project allows you to add local context to global issues you hear about in the media. You also find out more about cultures other than your own and experience new natural landscapes.
GVI runs volunteer projects overseas in more than a dozen countries. By volunteering with GVI, you can choose to volunteer across the world.
While all our projects are volunteer work programs, we do make room for experiencing the local sites. All volunteer work takes place during the work week and usually during office hours. This means that there's plenty of time in the evening to explore the local area or take short trips on the weekend. Some volunteers also choose to make the most of their time abroad by travelling to other nearby locations both before and after their volunteer project. This allows gives them the full volunteer holiday abroad experience. Some of our programs, including our teen volunteering programs and our Everest and Annapurna trek programs for volunteers over the age of 18, include adventure activities.
GVI runs volunteer projects across the African continent. We operate in three African countries, one of which is an island nation. Our wildlife conservation volunteer projects are only offered in South Africa, while we have marine and island conservation volunteer projects available in Seychelles. You can also book volunteer projects in Zambia and Tanzania through GVI, including volunteer projects on the island of Zanzibar.
GVI's projects in Ghana are based in the small seaside village of Kokrobite, an hour from the country's capital, Accra. Here, GVI works with Ghanian organisations like primary schools and groups of mothers. Our volunteers assist local children with improving their English literacy and numeracy by working with local educators to conduct lessons. They can also support gender equality in the Kokrobite community by helping to run professional skills development workshops with the local women.
We run two volunteering projects in the Seychelles, both focused on conservation efforts. Our main partner in the region is the Seychelles National Parks Authority.
Our island conservation base is located on Curieuse island and we're the only research team to be permanently stationed here. Volunteers who join us in Curieuse get involved in a range of island conservation activities. These include conducting a census of the Aldabra turtle population and monitoring lemon shark pups and mother and baby sea turtles during their particular breeding seasons. The island is one of only two where coco de mer palms are natively found and volunteers might be studying these plants. Other activities include conducting beach plastic pollution cleanups and erosion surveys.
Those interested in marine conservation volunteering can join us in Baie Ternay National Park, a protected coastal area located on the main Seychelles island of Mahe. The park is known for its abundance of coral diversity and volunteers assist with monitoring the health of these corals and other marine species.
In South Africa, GVI runs two volunteer projects, one in the North of the country, the other in the South. One is focused more on wildlife conservation while the other focuses on community development.
GVI's conservation projects in South Africa are based in Karongwe nature and wildlife reserve. This is a privately owned protected area in the province of Limpopo, a region known as a stronghold for many key African species like lion, African elephants, and rhinoceros. It's located only 45 minutes from the famous Kruger National Park, one of the largest reserves in Africa, being approximately the size of Wales. GVI conservation volunteers in South Africa spend most of the day atop a safari vehicle assisting the Karongwe reserve managers with monitoring the balance of predators and prey in the park. Their research is also delivered to other organisations like South Africa National Parks and the Endangered Wildlife Fund.
Our community development projects in South Africa are based in Gordon's Bay, a seaside town about an hour's drive from the city of Cape Town. This location is based in the community of Nomzamo, who we've been working with for over a decade. The area is known as a "township" community in the South African context. These types of communities were established during South Africa's apartheid regeime and, still face many obstacles as a result. GVI volunteers work with local schools and community centres to support children in their learning and women in their professional development.
Those looking to volunteer in Zambia can book a volunteer project through us. You will be based in Livingstone, a small town near the famous Victoria waterfalls. Here you can work on education and girl empowerment volunteer projects.
Booking a Tanzanian volunteer project through GVI to volunteer under the shadow of Kilimanjaro or on the island of Zanzibar. In both locations, volunteers work on teaching and girl empowerment programs. In Zanzibar there is also an opportunity to contribute to sustainable dolphin tourism.
Of all the regions we work in, Southeast Asia has the biggest range of countries for international volunteers to choose from. We run a number of teaching and women's empowerment volunteer projects across Southeast Asia. In Thailand, we also offer wildlife and coastal conservation volunteering projects.
The GVI team in Cambodia is based in Siem Reap, famous as the location of Angkor Wat, the largest religious building in the world and the only one to be featured on a country flag. Here teaching volunteers work with local educators and children and sometimes even Buddhist novice monks. They also assist with women's empowerment in the local community. Sometimes they get involved in conducting preventative health workshops and plastic pollution cleanups.
GVI's sustainable development projects in India are based in the Southeastern state of Kerala. The region is known for its forested lakes, lagoons, and canals filled with precious threatened species like the endangered Asian elephant. Those volunteering with GVI in India will be working in the city of Kochi, a cosmopolitan hub with a reputation for multicultural diversity. Volunteers work on community development projects, like supporting English literacy education and literacy
Volunteer in the former capital of Laos, Luang Prabang. The city is a UNESCO heritage site where gilded Buddhist temples sit among jungle-covered hills surrounded by gushing rivers. In Laos, and many other Southeast Asian countries, young boys are given the opportunity to gain access to education by joining a what is known as a temple school. Girls do not have access to these schools. This is why teaching volunteering in Laos worth both with Buddhist novice monks and other local children. Women's empowerment volunteers work with local women, girls, and even men and boys to increase gender equality in the region.
GVI's volunteer projects in Nepal are based in Pokhara, a location known as the first stop for those looking to trek the Himalayas. Pokhara is built around Lake Phewa and on a clear day the Annapurna mountains can be seen in the distance. Here, we work with local schools on education and childhood development initiatives. We also support local women in learning professional skills. Volunteers can also learn more about anti-human trafficking intiatives by visiting our partner organisation SASANE, where they can learn to make traditional Nepali dumplings known as momos. In the evenings, and on weekends, volunteers can visit the tiny Hindu temple in the centre of Phewa Lake or the World Peace Pagoda.
Our two volunteer projects in Thailand, one in the North and one in the South, combine conservation objectives and tasks with community ones.
Our program located about an hour from Chiang Mai allows volunteers to assist a Karen cultural community, the village of Huay Pakoot, to integrate elephants trained by individuals from their community in the past back into the wild. These elephants previously provided rides and entertainment to tourists. Volunteers help to conduct research on the improvements in the health of the elephants and study their behaviour as they grow into a larger semi-wild herd. In addition, volunteers work with the local community to enhance economic opportunities through teaching English to children and adults and assisting women with developing their professional skills. This helps to replace the income generated by elephant tourism.
In the province of Phang Nga, we work with in the village of Bam Nam Khem, on coastal and island conservation and educational projects. In partnership with the Thai Royal Navy, our conservation volunteers in Thailand raise sea turtles at two local nurseries. The purpose of this project is to help sea turtles hatchlings grow to a size where they are more likely to succeed in the wild. Unfortunately, local beaches are currently too eroded to support the nests. When these young sea turtles are released back into the ocean they help threatened sea turtle populations to regenerate faster. Conservation volunteers also conduct biodiversity surveys and remote camera trapping monitoring on local islands. Volunteer participating in education projects in Phang Nga, work with local children to develop their English language literacy and other advantageous competencies.
At this point there's only one nation where we work in the Oceania region. This is on the Pacific island of Fiji. Here, volunteers can participate in either a marine conservation initiatives or community development projects.
We have two separate locations in Fiji, based on two different islands.
Volunteers interested in marine conservation and who would like to earn professional diving qualifications are welcome to join us on the tiny island of Caqalai. Here they will survey the health of the reefs and remove invasive species. They also work in partnership with Fiji's Ministry of Fisheries to improve sustainable fishing.
On the main island of Viti Levu, volunteers work on community development in the Dawasamu District. They work with young educators to facilitate lessons with young children, helping to support the development of competencies that will assist they to achieve later learning objectives. Volunteers focusing on public health work with local health workers and the distinct nurses to carry out workshops on prenatal, infant and toddler health as well as nutrition and other health projects. This project is carried out in partnership with Fiji's Ministry of Health and Medicine. Those volunteers working on construction projects will also be supporting the objectives of the health project by setting up and maintaining recycling stations and rainwater harvesting systems. This prevents residents from burning plastic waste and assists them with having enough fresh water for all their needs. Women's empowerment volunteers work with local women to further develop their professional and business skills.
Our only project in Europe is based in Greece and focuses on coastal conservation and endangered species preservation.
Each year, during the European summer, June, July, August and September, GVI volunteers gather on the beaches of the small town of Giannitsochori. This region is one of the most significant loggerhead sea turtle nesting areas in the Mediterrean. Our volunteers survey beaches in the morning and the evening, looking for mother sea turtle tracks, nests, and baby sea turtles. They install protections around nests and might get involved in mother sea turtle tagging. Later in the season, they might even see baby sea turtles hatch from their nests.
We run volunteer projects in three Latin American nations, two in Central America, one in South America. In all countries, Costa Rica, Mexico, and Peru, we run community development projects and on all these projects volunteers have the opportunity to learn Spanish. Classes for those who aren't confident yet in Spanish can be provided. We also run wildlife conservation and marine conservation projects along the Carribbean coast of Central, in Costa Rica and Mexico.
Volunteer projects in Central America
International volunteers looking to travel to Central America with GVI can choose between projects in Costa Rica and Mexico. Those looking for community development projects can join us in either location. Those looking for wildlife conservation volunteering programs should join us in Costa Rica while those looking for marine conservation volunteering opportunities should join us in Mexico.
We only have one location in Mexico, the beach town of Puerto Morelos. Here we run both marine conservation and community development projects.
Our marine conservation volunteers in Mexico help to study and preserve the Mesoamerican Barrier Reef System, the second largest reef system in the world. They conduct coral and fish surveys and help to remove invasive species from the reef. The data gathered is used by local government bodies and other organisations like the National Autonomous University of Mexico.
GVI community volunteers in Mexico assist the local branch of Save the Children with developing supporting local children in learning English and developing other competencies.
GVI runs two projects in Costa Rica, a wildlife conservation project on the Carribbean coast and a community development project on the Pacific coast.
Our conservation volunteering project is based in Tortuguero National Park, a protected tropical coastal rainforest area with a high density of wildlife, several lagoons and many canals. Here volunteers are stationed at the remote research base of Jalova. The main species they focus on researching are jaguars and sea turtles. They also conduct biodiversity surveys of the surrounding forest and bird surveys while on canoe. This data is delivered to park management, the Costa Rican Ministry of the Environment and Energy, and other partners.
GVI community development projects in Costa Rica are based in the town of Quepos. The community is located near Manuel Antonio National Park, a wildlife area known for its jungle-lined beaches. It's the perfect place to spot sloths and capuchin monkeys. In the town of Quepos volunteers work with local underserved communities to increase economic opportunities for locals. They do this by working with local educators to increase English literacy and other competencies among learners, both young and adult. Volunteers also work with local women to help them with further developing their professional and business skill sets.
Our volunteering projects in South America are based in Peru. The country is known for its wide range of habitats, biodiversity, and collection of longstanding cultural heritages.
GVI volunteer projects in Peru, are based in Cusco, the first stop for many of those who trek Machu Picchu. GVI volunteers in Peru work with communities in the Greater Cusco area to protect and conserve their main source of water, Piuray lake, and the surrounding biodiversity. Volunteers might help to study the biodiversity around the area, contribute to traditional organic farming activities, and assist individual community members with developing professional skills. In the evenings and on the weekends, volunteers can explore the local area, learning about the Incan traditions underlying Cusco architecture and culture.
Our range of volunteer work programs
We offer a diversity of volunteer projects to allow international change-makers the opportunity to contribute to a cause they are deeply motivated by. The main UN SDGs we focus on are 3, 4, 5, 14, and 15, Good Health and Well-being, Quality Education, Gender Equality, Life Below Water, and Life on Land. This allows volunteers to contribute to health, education, women's empowerment, as well as marine and wildlife conservation goals.
As experts in running international volunteering projects, we know that it's also important that volunteer work tasks are aligned to the individual volunteer's inclinations. Our volunteer projects feature many opportunities for volunteers with different inclinations to try out different types of tasks. For example, those keen to contribute to educational objectives can teach English to a range of age groups, facilitate sports lessons, or even help to maintain and build learning facilities.
We specialise in volunteer projects designed specifically for college and high school students, including those who choose to volunteer abroad during their gap year. The minimum age for joining a GVI volunteer project is 15.
Whilst our volunteer projects aren't officially accredited, many of our alumni have applied for and received academic credit after completing one of our volunteer projects. Students who are more serious about improving their employability in the international development sector are encouraged to apply for our international internship programs. These feature qualifications, professional skills development training, and work experience, in addition to those already offered to participants on a GVI volunteer project.
Career breakers, those looking for a career change, and other adults, like older adults and senior citizens, who are simply looking for a way to make a positive impact, are also welcome to join one of our volunteer projects abroad. There is no maximum age restriction for joining any of our volunteer projects abroad.
We're also keen to accomodate groups of volunteers. These include everything from small informal collections of volunteers like families and friends, as well as corporate, college, university and high school groups looking to volunteer abroad. Many of our educational groups follow our service learning curriculum, accredited by Portland State University.
Most of our volunteer programs around the world run throughout the year, including many that run over Christmas time. Some do happen to be seasonal. These seasonal changes are due to natural events like the nesting times of sea turtles or school vacation days and days of national observance in the countries in which we operate.
Select a volunteer project below that matches your interests, goals, and schedule from the wide range of ways to make a positive impact we offer.
Conservation projects volunteering abroad
GVI offers both wildlife and marine conservation programs allowing volunteers to contribute to UN SDGs 14 and 15: Life Below Water and Life on Land. Most of the work volunteers carry out is research based, making our conservation volunteering programs perfect for those looking to participate in citizen science projects. There are also opportunities to be more directly involved in conservation activities like helping to protect and raise baby sea turtles and clearing beaches of plastic or environments of invasive species. Working with local communities to increase awareness of activities that affect local habitats and species are also an important aspect of all our conservation projects.
Those looking for projects in animal conservation will find plenty of opportunities with GVI. We offer opportunities to volunteer with animals in Costa Rica, South Africa and Thailand. This allows volunteers to contribute to the global objectives of UN SDGs 15: Life on Land.
Those on the lookout for big cat conservation volunteer projects can join us in Costa Rica and South Africa. Here our volunteers contribute to the work of national, regional, and international organisations working to preserve big cat species.
In Costa Rica, volunteers work on a jaguar conservation volunteer project. They walk the Carribean beach taking note of signs of jaguars in the area like paw prints. Another jaguar conservation volunteering task is setting up, maintaining, and monitoring camera traps. The data jaguar conservation volunteers collect is sent to Coastal Jaguar Conservation and Panthera.
In South Africa, volunteers have the opportunity to collect data on both lions and leopards.They also collect data on cheetahs, a large feline commonly mistaken as one of the big cats. Our cheetah program is set up in partnership with the Endangered Wildlife Fund's cheetah metapopulation project. Another predator volunteers can help us study in South Africa is the spotted and brown hyena.
We also offer two opportunities, one in South Africa and one in Thailand, for international participants to volunteer with elephants. In South Africa, volunteers work with local organisation Elephants Alive to research the most effective method of preventing African elephants from damaging rare native plant species. In Thailand, volunteers work with members of a local community to reintegrate endangered Asian elephants who were trained to perform for tourists back into the wild.
Another megaherbivore that we support the protection of is the rhinoceros. Volunteers on our anti-rhino poaching volunteer project in South Africa learn about what is done by local organisations and individuals to protect these animals on a daily basis.
Avid birders can contribute to conservation objectives by joining one of our bird watching volunteer projects in South Africa and Costa Rica. These citizen science projects allow volunteers to collect data that assists with other conservation objectives. Birds are excellent indications of the health of a habitat and provide a range of information for conservationists. These bird watching projects in South Africa contribute to the South African Bird Atlas, the largest project of it's kind in Southern Africa. In Costa Rica, birders can travel along the canals to record numbers of waterfowl. This information is then forwarded to the Ministry of the Environment and Energy.
Volunteers who've always had an interest in reptiles and amphibians can join our herpetology project in Costa Rica.
Those looking for a more creative volunteer project, can join our wildlife photography volunteer program in Costa Rica. Volunteers participate in a range of wildlife conservation activities and will practice their wildlife photography skills. Please note that we encourage all participants to practice ethical wildlife photography. This involves ensuring that you maintain a safe following distance from the animal, protecting yourself from harm and taking care not to interrupt the natural processes of the animals.
GVI marine conservation programs are all scuba diving volunteer projects. They allow volunteers to earn their PADI Advanced Open Water. Volunteers can chose a marine conservation volunteer project in Fiji, Mexico, and Seychelles.
On all our marine conservation programs, volunteers complete a qualification unique to GVI, the PADI Coral Reef Research Diver Distinctive Speciality.
This focus on surveying corals is directly related to the environmental importance of these underwater creatures. Corals provide a nursing ground for fish species, absorb excess carbon dioxide from the atmosphere, and protect communities and environments along coastlines from the effects of tropical storms.
Corals around the world are damaged by a phenomenon known as coral bleaching. Warming ocean temperatures deprive corals of structural integrity and their main source of nutrition, creating weakened corals. Rising ocean temperatures also aggravate the spread of coral diseases. Another threat to corals are species like crown of thorns starfish that eat corals. Plastic pollution is yet another challenge faced by corals because they are known to absorb microplastics.
All GVI marine conservation volunteers complete underwater surveys using both local and international methodologies. Some, however, specialise in coral surveys. If you're interested in coral specifically we recommend that you book one of these speciality volunteering programs in Fiji and Seychelles. If you don't select one of these programs, you'll still gain exposure to coral reef conservation and earn your PADI Coral Reef Research Diver Distinctive Specialty, but you might also conduct surveys of fish and other marine species.
Beach and reef plastic pollution cleanups are also an important part of all our marine, coastal and island conservation projects. If you'd like to focus specifically on this environmental issue, book one of our plastic pollution volunteer programs in Thailand and Fiji.
Marine conservation volunteers also get involved in environmental education, working with local communities to increase awareness about the importance of sustainable fishing and tour operations, preventing plastic pollution, and using reef-friendly sunscreen.
Those interested in dolphin volunteer projects can also book a dolphin conservation program in Zanzibar through GVI.
Those who are more serious about diving or marine conservation as a career can join one of our internships and earn their PADI Divemaster. These can be completed in Fiji, Mexico, or Seychelles. We also have opportunities to train in Fiji and Seychelles but to complete a dive shop work placement in another location like Mexico or Thailand.
If you're not into diving or getting out into the open water but would like to help conserve marine animals why not consider one of our coastal conservation programs where we you can volunteer with sea turtles. Our sea turtle volunteer projects are based in Costa Rica, Greece, Seychelles, and Thailand. These volunteers also conduct regular beach cleanups.
On the island of Curieuse, in Seychelles, volunteers don't only study turtles. They also conduct research on lemon shark pups and the Giant Aldabra tortoise.
Community development volunteering projects
Empowering local communities to achieve their own goals is an important part of international development. Our community development projects allow volunteers to contribute mainly to UN SDGs 3, 4, and 5 Good Health and Well-being, Quality Education and UN SDG 5: Gender Equality.
Advancing UN SDG 4: Quality Education contributes to many of the other UN SDGs like Goal 5, Gender Equality. Contributing to the quality of education for primary and high school learners ensures that school-age learners have more support. Education for adults creates opportunities for adults to empower themselves – both with academic knowledge and professional skills. And this helps to further other global improvement efforts, like creating sustainable economic growth and greater equality.
GVI runs teaching projects in Cambodia, Costa Rica, Ghana, India, Laos, Nepal, Peru, and South Africa. You can also book teaching volunteer projects through GVI in Zambia, near the Victoria Falls, and Tanzania, near Kilimanjaro or on the island of Zanzibar.
Here volunteers work with local teachers to improve English literacy among local community members. Volunteers in different locations work with different age groups, but in most locations, they will be exposed to a wide variety of learners and age groups, from toddlers and primary school learners to adults. They might work in local primary and high schools and at informal educational institutions. In some of our locations, we also assist in numeracy. In others, we assist with computer skills.
In Cambodia, Costa Rica, Laos, and Thailand, can choose to rather select one of our teaching internships and earn their Teaching English as a Foreign Language (TEFL) certificate.
Early childhood development researchers have found that there are certain critical ages for developing important skills related to language, numbers, and other significant competencies. This is why it's important for children to have access to quality learning experiences from an early age.
GVI offers the opportunity to volunteer with children in Cambodia, Costa Rica, India, Laos, Nepal, Mexico, Thailand, Ghana, and South Africa. Through GVI, you can also book a volunteering project with children project in Zambia, or Tanzania, including one on the island of Zanzibar.
Volunteers on these projects work with local educators specialising in early childhood development on facilitating learning experiences for young local children. They run educational games related to learning numbers, colours, letters, shapes, and other important topics. They might also arrange sports and arts and crafts lessons to help with hand-eye-coordination and hands. They might also read English stories to children and ask them questions. This helps them to improve their English language comprehension and is useful for later professional and academic opportunities.
Please be aware that these are not childcare volunteering projects. GVI doesn't support short-term international volunteers servicing as caregivers to local children. We also don't provide volunteers with the opportunity to work in orphanages or offer any financial support to orphanages. To learn more about our perspective on these types of programs please see our stance on residential care, orphanage volunteering, and donations.
Regular physical exercise is important for everyone's health, but it also helps children develop their muscles so that they can confidently carry out whole-body movements. Holding regular physical exercise lessons also helps children build a preventative health habit that has lifelong use. Sports remain a popular way to facilitate regular physical exercise for children because it also builds other skills like numeracy, communication, and confidence performing individually and in a team context. In both South Africa and India, we run sports projects where volunteers facilitate sports lessons with local primary school students. At our projects in South Africa, the most popular sport is soccer. In India, it's cricket. Volunteers are encouraged to introduce other types of physical exercise in line with the physical education curriculum in each country. In this way, volunteers on our sports projects contribute toward both UN SDG 3: Good Health and Well-being and UN SDG 4, Quality Education.
GVI volunteer construction projects are aligned to UN SDGs 3, 4, 6, 12: Good Health and Well-being, Quality Education, Clean Water and Sanitation, and Responsible Consumption and Production. In Nepal, construction volunteers work with GVI staff and local community members to improve learning facilities at schools in the Pokhara region. In Fiji, we run sustainable building volunteer projects. Our construction volunteers work in the district of Dawasamu, on Fiji's main island of Viti Levu. They assist local community members with constructing and maintaining recycling stations, rainwater harvesting systems, and community gardens.
GVI runs a number of projects for women's empowerment around the world that allow volunteers to contribute to UN SDG 5: Gender Equality. These projects focus mainly on assisting women with developing their professional and business skill sets. Volunteers conduct classes on business and conversational English and computer skills. On some of our women's empowerment volunteer projects, we also work with communities, including men and boys, to increase awareness of gender inequality and the actions that can be taken on projects for women's empowerment. In locations and communities where we offer teaching volunteer projects we also contribute to the education of girls. We run these women's empowerment volunteer projects in Cambodia, Costa Rica, Fiji, Ghana, India, Laos, Nepal, Peru, South Africa, and Thailand.
You can also book a girl's empowerment program in Tanzania and Zambia.
Download our program brochures