360 Degree Support with GVI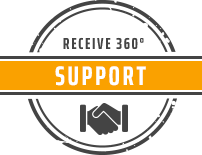 GVI programs and courses are focused on three core elements: impact, support, and career development. When it comes to support, we ensure that each participant is provided with unparalleled, 360 degree support, from as soon as you get in touch, all the way through to your journey as a GVI Alumni member. For over two decades, we have prided ourselves in being the best.
Scroll down to find out more about how we support you!
We will support you throughout your entire GVI experience!
Pre Program
Our Enrolment Managers are available for your convenience, to answer any questions about our programs that you may have while investigating them. These staff members have in-depth knowledge on specific locations, and can help you find the best project fit for you.
During Program
During our programs, participants will receive quality mentorship and guidance that will enhance their global citizenship & intercultural fluency, and will likewise develop capacities of: flexibility, adaptability, patience, independence, confidence, teamwork, leadership, and problem-solving.
Post Program
Students will automatically become GVI Alumni members, which offers them first access to GVI jobs, events, and discounts on future GVI programs. We are so confident in our training, that we often employ our own Alumni - 60% of our current staff are GVI Alumni!
Health and Safety Policies and Risk Assessments
Each project and location has comprehensive policies for every possible scenario.
A 24-hour Emergency Line
Our trained staff are prepared for any event, and can be reached at any time.
Embassy and Foreign Office Contact
We maintain regular contact with all key government organizations and embassies.
Comprehensive Emergency First Response
Each location has a dedicated staff member, and many participants become EFR qualified.
Child and Vulnerable Adult Protection
All GVI staff are fully trained under direction of the GVI Child Protection Officers.
Whatsapp Arrival Groups
We set up a Whatsapp group to facilitate airport arrivals in many of our locations.
British Standard 8848
GVI fulfills all the stringent requirements of British Standard 8848, a standard set to ensure the highest quality of health and safety for adventure activities abroad.
Amazing, Passionate & Inspirational Staff
Our staff love what they do, and constantly inspire all participants.
On-The-Ground Staff
Our staff live in our project locations throughout the year, knowing our locations inside out.
60% of Staff are Alumni
We train high quality leaders, and build our teams from that network of passionate individuals.
High Staff to Participant Ratios
A minimum of one field staff member is assigned to a group of six participants although the ratio is often as high as one field staff member to three participants.
Field Experts
As leaders in their own fields, our staff provide career guidance for all participants.
Stay Connected
GVI Alumni are kept up-to-date through regular updates from the field, and live social media updates.
The Ambassador Program
Returning participants can receive discounted returning prices earned by inspiring others to join GVI.
Work for GVI
GVI is a family; we love to hire alumni where possible.
Campus Rep Program
Alumni can gain points towards future GVI projects by representing GVI on-campus.
Networking
Meet and make connections around the world to impact your future.
Go Abroad have named us a Star Verified Provider!
We've gained this status by illustrating immense dedication to the field of international education, conforming to an incredibly high standard of business practices, and providing extraordinary international courses.
Click here to view hundreds more testimonials about our courses.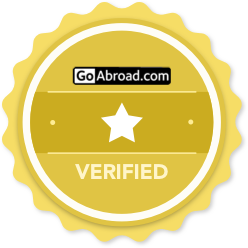 The DAN Members Choice Award
GVI has won the DAN Members Choice Award in 2012 and 2014, and continually puts effort into establishing a culture of dive safety.
'Simply put, Global Vision International provides exceptional dive training and the opportunity to use that training while supporting conservation initiatives. I have never met divers that are as competent, knowledgeable and safe as the staff at GVI."
2012 DAN Member Choice Awards Nomination
I would just like to say a very big thank you to you and your team.
Steph had a great 2 weeks and has arrived home safe and sound. The professional nature of your team has been exceptional and as parents we really appreciate the care you have taken. It is a big thing to travel so far on your own. However, with GVI's help and support it has been a trip of a life time that is full of good memories.
I hope she will get the chance to travel with GVI again.
I just wanted to say thank you for the last two weeks, they have been the most amazing and happiest two weeks of my life, words can't describe it. All of the staff were so supportive, passionate and loving about everything!
I became so involved in everything and i grew more and more as a person each day. I became more confident, talked to new people and learnt new things and loved turtles more and more of course! I'd like to say the trip has changed me for the better.
I can't thank you and the entire team enough for such a life changing, amazing and unforgettable trip. It has really changed my life. I hope to do another GVI program in the future so hopefully see you soon!
My name is Megan Cable and I work at Ohio State alongside Brittany Savko. I was the staff lead for our May trip with GVI Costa Rica. I wanted to write to you to let you know we had an excellent experience. Our GVI guides, Luis and Rachel were PHENOMENAL!! Please pass along my praises! Luis quickly became one of my favorite people of all time. His knowledge and leadership skills enhanced our trip tremendously. He was so patience, flexible, professional, and kind. I cannot say enough good things about him! We also very much enjoyed our time in Quepos and Cocal. It was a wonderful experience for our student-athletes and staff to be immersed in the culture of Costa Rica. I just wanted to send this along so your staff knows how great our experience was and we look forward to our continued partnership.
Pippa Bowler, Parent to Katherine Bowler, Greece Under 18s
Just wanted to say a big thank you to you and the team. I collected Katherine at 6 last night and she talked virtually non stop through our 4 hour drive home... All extremely positive about her amazing adventure with you.
Thank you all again. You are amazing people.
Chris Herritage, Parent to Luke, Under 18s South Africa and Costa Rica
If only every student could do this. It changes your life in all the right ways. All that you do with GVI will make life changing for countless people all over the world. It is an extraordinary experience. It makes the world a better place.
Soraya Cary, Parent to Joss Cary, Under 18s Mexico
This is a very belated thank you to you and all at GVI, who recently hosted my son, Joss Cary when he came to Playa del Carmen.
He had the best day of his life (his words) when he swam with the whale sharks (and as he's swum with whale sharks already, it must have been good!). He enjoyed it all, the cooking/bonding and diving. You opened up a whole new world. He hopes to return next year to maybe do the intern course for a month if he's old enough. He was very happy with all the care you provided and felt safe and that everything was well-organised, a particular concern for me as a parent so far away, as you will appreciate.
Thank you from all of us.
Chris McDonald, Fiji
Our school had a wonderful experience and much of that was due to the great organization by GVI. We felt like we were truly part of the community and able to help out in a meaningful way. Our work was well organized and prepared, but it also came in response to requests from the community, so we know that our projects will be genuinely useful. Our students experienced the realities of living in a developing country in a safe way and many are already planning their next volunteer experience. With so many aid organizations out there, it's difficult to know who to pick, but I think we've found a winner and I know that we will be working with GVI again.
Harshel Garg, Duke University, India
I most definitely would recommend GVI because the organisation of projects, accommodation and resources were exceptional. I always felt at home with the genuine care and love that surrounded me. The team leaders always worked so hard to ensure that we were enjoying ourselves and having the best experience we could.
My time in India was amazing and it was all thanks to the efforts to GVI.
Matthew Hopkins, South Africa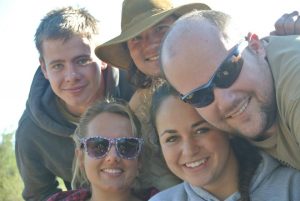 From the moment I stepped off the plane in Johannesburg I was met by smiling, friendly GVI staff. Greeted by fellow volunteers who even took our bags from the bus and made us feel right at home straight away. Instantly I was impressed by the organisation and the friendly manner of everyone.
The staff were incredibly knowledgeable and I am still in contact with many of them now!
The entire 2 months out there while at GVI were fantastic and I was very sad to leave. GVI as a company were superb and I could not have asked for more! I went to Australia in 2012 for 5 months and was happy to be home afterwards. However since South Africa I have depressed wanting to go back! Therefore I shall be at some point, and who knows, may well be as a GVI employee one day! That's the dream!
Tracy Robert, Seychelles
I just wanted to say a massive thank you to you and all the GVI team. The time spent on the project was amazing (if only too short). The GVI team on base (Alan, Pete, Amy and not forgetting Clare (a Bangor graduate!)) are a credit to your organisation and are clearly passionate and devoted to all the work being undertaken on the island. They are welcoming, friendly and hard-working.
I thought the whole process was well structured from the initial booking process, advice available from in country experts, pick-ups, travel arrangements and time on base. As a first time single traveller it was reassuring to know there were people expecting me that I had someone to turn to if any problems arose.
Would I recommend GVI – most definitely.
Once again a big thank you to you and your team – I am already dreaming of my next adventures…. and have learnt to once again dance in the rain…… and live the dream.
Emily Gamblin, Under 18s Greece
I just wanted to say while I could, thank you all so much for everything you did for us. As I said before, my time in Greece was the best two weeks of my life, and I know was for so many of the others too. The impact it has made on me is so huge I can't even describe it.
Lastly thank you to you, Miz, Vic, Hels, and Raph for being more than just staff, thank you for inspiring us, making us laugh, giving us amazing advice, and for really caring about us over those two weeks. Last Friday morning when I was in the sea with Miz and Zoe, I had a very strong feeling that I would be coming back to this place, and I hope more than anything that I will be (and that this is just the beginning)!
Matty Leadbetter, Newton International School, Qatar
I thoroughly recommend GVI to anyone; whether you are an educator looking to take a group away, or an individual looking for a career break. I took a group of my students to South Africa in 2014 and they all had an amazing and life changing experience. Prior to the trip, the support we received from GVI was incredible, and their hard work and attention to detail made sure that our itinerary whilst on the trip was perfect. I will be looking to take more school groups away with GVI in the future, and urge you too as well!
Chris MacDonald, Stella's School, Canada, Nepal 2016
We had a great experience in Nepal this year. The work project was awesome! This is mainly due to the site preparation by GVI and their affiliates in the village of Bandipur. The scope of the project and the physical nature of the construction was perfectly suited to the needs of our students. The project experience was awesome! Great pre-planning, community involvement and scale of project. The focus on sustainability and purpose of development was great. Hopefully, we can use this as a model for future projects. All four (staff) are excellent ambassadors for GVI. Cheryl is very well organized and she, along with Bronwen and Seb, was always quick to accomodate our needs throughout our time in Nepal. Kudos to them!
We've already been thinking about next year and would like to work with GVI again. It's the best project I've seen in my 5 years!