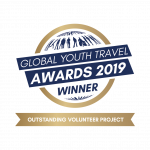 Volunteer in Fiji and discover an island nation teething with over 1500 species of marine animals! Based in Australasia in rural Fijian communities, you will have the unique opportunity to work alongside the local people while experiencing an unfiltered look into their daily lives and culture. With project focuses ranging in marine and wildlife conservation, child care, animal care, health care and teaching, there is something for everyone. Fiji is the ideal location for your gap year, career break or volunteering holiday, if your interests lie in marine conservation, working with children or community development.
Gain your PADI Divemaster while working on crucial tropical coral reefs and fish species research
Teach English
Contribute to important Women's Empowerment initiatives, or
Help develop important infrastructure for future generations.
Recently the the Global Youth Travel Award for Outstanding Volunteer Project in 2019 was won by the GVI Dawusamu health program. The award recognises exceptional volunteer projects with a focus on sustainability, responsibility and best practices. In close partnership with the district nurse and the ministry of health, the program successfully contributes to positive health outcomes in the community.
GVI does not support orphanage volunteering. For more information see our stance on orphanage volunteering. We also support ChildSafe, a global child protection initiative, and regularly review our comprehensive Child and Vulnerable Adult Protection policy. All our staff and participants are required to complete a police background check before arrival on the program, and on-site child protection training is provided once they arrive in the host country. We also protect children from cyber and real-world threats by ensuring that our marketing follows child protection best practices.
Where Does GVI Work in Fiji?
Volunteer in Fiji and help us make a real difference in the lives of local community members. Our programs here are based in two stunning locations! Get involved in our marine conservation projects located on the idyllic Caqalai Island, defined by white sand beaches and a lush interior. The island is on the edge of an expansive reef system, providing marine volunteers with wonderful underwater sightings. Our community development programs take place in the Dawasamu District in the villages of Silana and Natalei, this is a perfect location to experience true Fijian life, in an amazing region defined by dense jungle, volcanic mountainsides and the tribal culture of Tailevu Province.
The Guide to Volunteering in Fiji
By Rosalyn King, GVI Fiji Alumni Fiji lies in the heart of the Pacific Ocean on the International Date line and is an archipelago of over 300 lush tropical islands. Working in Fiji is truly a pleasure. It is famous for its white sandy beaches, lined with palm trees and for the rich diving and snorkelling experiences which can be found exploring the colourful soft coral reefs, rich with marine life, accessible directly from the beaches, or for deeper dives, just a short boat ride away. This is the perfect location for anyone interested in pacific island volunteering. Fiji is a leader in eco-tourism, managing its land and marine environments to achieve maximum sustainability. When you volunteer abroad in Fiji you'll get to contribute to that sustainability while exploring the islands, soaking up the sun on beaches, cruising the seas to remote, secluded coves and bays, and experience spectacular diving! Volunteer Projects in Fiji There are plenty of volunteer opportunities in Fiji with GVI. The hard part is deciding where to volunteer in Fiji. They have bases in two areas where you can volunteer in Fiji, have a gap year in Fiji, or do community service in Fiji. The first is a remote village of Silana in the Dawasamu District of Tailevu Province on the north-eastern coast of the main island of Viti Levu, where you can join our Education or Community Projects. Or, you can travel out to the small island of Caqalai (pronounced 'than-ga-lai') which is part of the Lomaiviti Island group. Here GVI has volunteer opportunities and marine conservation volunteering so participants can learn to dive and take part in vital marine monitoring operations as a member of our Marine Conservation project. Volunteer programs in Fiji could have you volunteer with children in Fiji on a range of community development projects. The volunteer teaching in Fiji project focuses on both improving the English language skills of the students as well as enriching their educational experience by providing materials and expertise to deliver lessons in PE, art and craft and music. English is the language in which they are taught and must pass their exams, but it is not their native tongue and is not spoken at home, thus many students are failing due to lack of second language abilities affecting their learning in all subjects. The volunteer teaching programs in Fiji work in collaboration with the school staff. Our project leaders have implemented standardised methods of measuring the children's abilities and progress and follow a set programme to ensure a smooth educational transition for the students as our volunteer workforce changes. Our community volunteer work in Fiji projects are continually progressing. Since GVI have been in the village the burn pits which used to exist by every house are now gone, with just one small pit being used on the edge of the village; recycling the majority of waste is now routine with the villagers themselves entirely running this operation. When necessary GVI runs volunteer building projects in Fiji to help improve local infrastructure. Tanks to harvest natural rain-water have been installed giving a much greater capacity to the villages and many income generating schemes are underway in the local community with plans for the ladies to travel to other villages further afield to teach their skills to other local communities. The latest development in our community project is running in conjunction with the expertise of the marine conservation team and involves harvesting seaweed; some members of the community team will join them on the island of Caqalai. Join our marine conservation volunteering in Fiji project and live amongst the palm trees on this tiny lush island, which you can walk around in 15 minutes, surrounded by clear blue waters and an extensive soft coral reef system. Dive daily to collect data to help Fijian environmental organisations decide future marine and conservation policies, while also enjoying the personal amazing diving experiences of this beautiful area. On this project, you will also make regular visits to schools and communities on the larger neighboring island of Moturiki, to help educate the students and villagers about conservation and the environmental factors which are threatening our habitats. You might also be part of the team currently working on an initiative with villagers and our community team, to develop a system of harvesting seaweed. Life in Fiji Volunteering overseers in Fiji is definitely something you should try, even if just for the quality of life. The warmth of the weather in Fiji means life is lived at a slower pace than many volunteers will so far have experienced, life is much less stressful, however projects do run to a timetable which needs to be met to ensure the progress and success of the project. In Silana you will live with other volunteers in shared Bures (palm leaf roofed huts) built alongside the village houses. Each volunteer will also be adopted by a family and for not only your stay, but for the rest of your life they will consider you to be a part of their family. Most meals are prepared and eaten by and with the volunteers, but Fijians pride themselves on their hospitality, their doors are always open and they hope you will spend time with them, playing with the children, learning to cook their traditional dishes or how to weave mats, and talking with them, sharing your experiences of life in your own country. You will leave promptly each day to take part in your projects and will work hard during the day, but at the end of the day you will return to this idyllic location, might swim in the sea, play with children on the beach, catch up on chores, or join your family or other volunteers for social activities. Life on the marine project involves living in similar shared Bures and dormitory accommodation. One or two weather-dependent daily dives will be interspersed with lessons in which you will learn to identify the wide variety of corals, invertebrates and fish on which you will be collecting data, maintenance of the boat and diving equipment and general camp chores including meal preparation. You will also spend time planning the environmental lessons and activities that you will be running on your visits into the communities on Moturiki, as well as having social time with other volunteers in the evenings. Free Time in Fiji Your hard work of the week will be rewarded with time off at weekends in which you are free to simply relax at the base, or take yourself off to experience some of the other delights to be found in Fiji. From Silana you can book a space on the village boat to take a trip to Moon Reef, where you will see the resident pod of spinner dolphins, at the right time of year might even catch a glimpse of a humpback whale. Or arrange a group and a guide for an early morning trek up 'Top Peak' one of the highest points in Fiji and he backdrop to the village. Venture off to the capital of Suva, by bus from Dawasamu district or boat and bus from Caqalai. Here you can stay in a hostel and dance the night away in the clubs, shop for traditional clothing and presents, enjoy the restaurants and stock up on your personal supplies. Alternatively treat yourself to a stay in one of the upmarket hotels, visit the spa and treat yourself to massages and beauty therapy sessions. You might prefer to take a weekend break on the at a resort on the southern Coral Coast of Viti Levu. Swim in hotel pools and relax in spas, snorkel, canoe or dive off the beaches or dive with sharks; or meet up with volunteers from other projects in backpackers lodges, socialise, compete in quizzes or play beach volleyball or snooker together. From this area you can hire beach buggies or join groups to travel inland a little for white water rafting on the Upper Navua River, or to visit waterfalls and traditional villages where you will experience dancing demonstrations and kava drinking ceremonies. By boat from Caqalai or ferry from Natovi on Viti Levu, visit the island of Ovalau, where you will find the old capital of Fiji, the colonial town of Levuka. Here you will still find the warm hospitality of the native Fijians, churches, old buildings some recently refurbished others in need of care and attention and evidence of the fishing and canning industry. A bus service can take you a scenic journey along the one road that encircles the whole island On a longer break from your project or if holidaying at the end of your time volunteering in Fiji, you will use the airport at Nadi. From here you can visit the local Botanical Gardens or the Sri Siva Subramaniya temple, or if you want to be more active perhaps go to the zip-lining center or do a parachute jump. If you have a longer time to spend visit the Denaru Island resort from where day trips, island-hopping ferries and cruises leave to take you to the Yasawa Islands and many smaller island resorts, dive sites and even 'Castaway' Island where Tom Hanks made the film of the same name. Flights can be boarded in Nadi for visits to further away islands including the many secluded resorts favored by honeymooners and those wanting romantic getaways. Summary Volunteer work in Fiji is a great way to make a difference and see a beautiful area. From Fiji community service trips to summer volunteering in Fiji, you will have an amazing time. Whatever your interests for both your volunteering project and free-time adventures, Fiji will full-fill your dreams. The beauty of the islands, warmth of the weather, taste of the food and hospitality of the community will win your heart and give you the experience of a life-time. Few other places can provide this winning combination of all the elements you could wish for in one place.
Meet the team -
Senior Field Management
Dora Szabados
Country Director for Fiji
Meet Dora. Dora is originally from Hungry and is the Country Director of Fiji. She is based in the capital Suva, Fiji, and holds a Bachelor's Degree in Foreign Relations. Turns out Dora has a identical twin sister and also is the world's biggest fan of Stephen King!
Michele Comber
Program Manager
Meet Michele, our brilliant program manager in Fiji. She has a lot of travel experience in the US around Europe. She volunteered for one year in Mombasa Kenya on the childcare programme, became Project Manager for three years and worked in South Africa on an under 18's programme.

She loves GVI because ''this job gives me the opportunity to work with people who volunteer from all around the world and being able to work alongside individuals who had the same drive and passion as me, willingness to give up their time, share their skills and knowledge to assist the schools and the community groups we work with.

I have had the honour to work with some amazing partners in different countries who have welcomed me into their communities and let me be a part of their lives, giving me the opportunity to grow and learn. Their strength and their faith and their beliefs that all things can be achieved if you have hope will always stay with me.''
Meet the team -
In-Country Staff
Amy Simonella
Education Program Leader
This is Amy, she is our Educational Project Leader at the GVI base in Dawasamu, Fiji.
She first arrived here back in 2017 as a volunteer, fell in love with the program and has since worked her way up to Project Leader.
Her passion for the program an interest in education and social justice makes her a perfect fit for the job!
Bridget Hott
Diver Officer/Science and Engagement Officer
This is Bridget, our Dive Officer and a Science and Engagement officer in Caqalai, Fiji. Bridget has previously volunteered with GVI on our dive masters internship in 2017 and has a BsC degree in Marine Biology. Her passion for diving and conservation makes her a fundamental part of our Caqalai team.




Jonathon Cains
Science and Engagement Officer
Meet Jonathon, a British conservation enthusiast and our Science and Engagement Officer. Since being one of the first GVI volunteers to set foot in Caqualai back in 2014, he has become a fundamental member of the team and along the way has gained a masters degree in Marine Biology.
Molly Scott
Assistant Base Manager and Internship Coordinator
Meet Molly, our Assistant Base Manager and Internship Coordinator at the GVI base in Caqalai, Fiji. She first volunteered with GVI back in 2013 and since then has turned her passion for conservation in a career through studying marine biology and working as a dive master. Welcome on board, Molly!
Ruth Howe
Diving Officer
This is Ruth, she is our Diving Officer at the GVI base in Caqalai, Fiji. Ruth's has been diving all over the world since becoming qualified as an instructor, now finding herself in Fiji where all of our staff and volunteers are benefiting from her extensive knowledge and experience.


Taione Delai
Community Liaison Officer
This is Taione, our Community Liaison Officer at the GVI base in Caqalai, Fiji. He first worked with GVI back in 2011. His local expertise and love for Fiji is an asset to the team and allows the Caqalai base to achieve maximum positive impact.along with the local community.
Zoe Francis
Community Project Leader
Meet our Community Project Leader over in Dawasamu, Zoe! We first met her last year as a volunteer and are over the moon that we have her back as a member of staff. She is in the middle of a degree in International Development and is able to apply everything she is learning directly to the community development project here!
Download our program brochures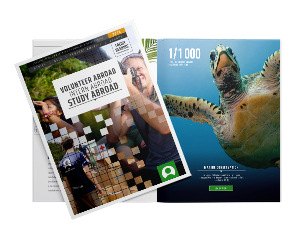 OUR VIDEOS & TESTIMONIALS
Make an impact while you're in high school. Here is what you can look forward to on the best high school volunteer abroad [...]
Make the most of your summer vacation. Learn more about GVI's exciting summer volunteer opportunities for teens. 
People might tell you teens can't make an impact in the world, but there are opportunities out there for you to do just that. [...]