Volunteering in Asia with GVI gives you the perfect opportunity to explore mystical travel destinations, immerse yourself in a melting pot of ancient religions and cultures, all while making a long-term sustainable difference to local wildlife and communities.
GVI has been operating volunteer projects all over the world for the past 14 years, and our projects in Asia are no different. We are proud of our approach of establishing long-term and sustainable projects, in which the local community is always consulted first and foremost in order to determine their needs.
With the contribution of volunteers, we work together in partnership to achieve these goals.
Asia offers an exciting volunteering adventure for everyone, whether you are on a gap year, volunteer holiday or on a career break – let GVI help you make a difference in the world with one of our exciting projects:
WHERE DOES GVI WORK IN ASIA?
In Thailand we offer volunteers the opportunity to live and work in Chiang Mai in a mountainous area where the famous Karen elephant-keeping communities reside and who have shared a unique and sacred relationship with elephants for hundreds of years. Participants help to support community efforts to help reintegrate elephants into their natural habitat, from their previous lives in tourist camps. In Phang Nga we offer both community development and conservation programs; get ready to gain experience in teaching, healthcare and construction, or to expand your island conservation knowledge.
Our hub in India is in the culturally rich area of Kerala where participants can volunteer with children in a local care centre, contribute to valuable women's empowerment initiatives, improve the access to healthcare in local communities, or assist in construction projects addressing basic needs such as water security.
In Nepal there is no shortage of adventure, culture and tradition! Our hub is located in Pokhara and is focused around community development projects where participants can get involved in improving the education for local children by teaching English, contributing to sustainable construction projects, helping to improve the general access to basic healthcare, or volunteering at a local care centre!
In the ancient city of Luang Prabang in the magical country of Laos, we run valuable community development projects!
One of our projects involves teaching English to Novice monks to improve their future prospects, we also run a project that contributes to meaningful women's empowerment initiatives to improve the lives and futures of the local women.
In 2018 we will be launching new programs in Cambodia. GVI volunteers who have selected Cambodia as their country of destination, will be stationed in the Phnom Penh region.
Download our program brochures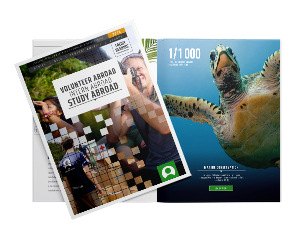 Our Videos & testimonials
Allow yourself to be swept away to a mystical wonderland where tradition meets startling scenery and adventure aplenty. The [...]
Check out our top things to do in Luang Prabang, Laos. Find out how you can volunteer in Laos with GVI!